Elie Estates
Country Charm in the Heart of the Prairies
Elie Estates offers the best of two worlds by providing the tranquility of country living together with easy access to big city amenities. The beauty of the Canadian Prairies embraces the development with warm, golden wheat fields and expansive blue skies. Spectacular sunsets and beautiful starlit nights are framed by the vast open horizons of the Canadian heartland. It's a safe, comfortable community where people know their neighbors, where children have room to play and explore; the perfect place to call home.
Location
Located in the South-East corner of Elie, Manitoba, Elie Estates is directly accessible from Elie Road South (Hwy #248) via Alarie Drive. The Trans-Canada highway lies 1KM to the North providing easy access to Winnipeg (20 minutes East) and Portage La Prairie (25 minutes West). View a map of Elie here.
The Building Lots
Large, serviced lots are available in a variety of configurations to suit the unique tastes and needs of your family. Each property provides the space you need to build your dream home and still enjoy a large, open yard. A community aesthetic code ensures that new homes meet a consistent visual standard while providing the freedom to design a home that's right for you. You can view the aesthetic code here.
Phase I – Sold Out
Phase II – 38% Sold
Phase II includes 32 lots on Carriere Crescent and a portion of Alarie Drive. This phase is now 38% sold. New plans for Phase II — currently underway — include a green space, walking path, shade trees and new community signage. A shelter belt is also planned for the East side of the development. View the Phase II Development Plan here.

The History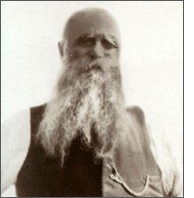 How Elie Began
Elie began in 1890 as a flag stop for the C.N. Railway. Originally known as "De Tank" because of the large water tank used to fill the steam engines, the area did not receive its' official name until August 1, 1898 when the first post office was established. In the meantime, the area was called a variety of names including "De Tank", "Patenaude" (after a Hudson's Bay Land Agent), as well as "Dufresne" after Elie Dufresne who developed the town's first church, convent, and school.
In order to avoid confusion with the community of Dufresne East of Winnipeg, Elie was chosen as the town's official name. While some records attribute the town's name to Elie Chamberlain, a merchant of the times, most attribute the name to Elie Dufresne whose ancestors still live in Elie today.